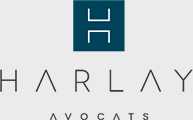 Webinar organized by Expat Partners and the Franco-British Chamber of Commerce & Industry
Publié le 21-01-2021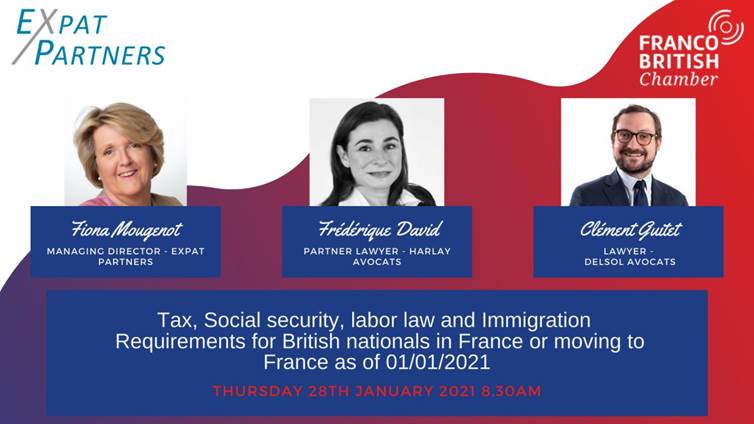 We would be happy to host you at the next webinar organized by Expat Partners and the Franco-British Chamber of Commerce & Industry:
«Tax, Social security, Labour Law & Immigration Requirements for British nationals in France (or moving to France) as of January 1st 2021 »
Log in Thursday January 28 from 8:30 to 9:30 a.m., we will explore various topics such as tax laws, employment, social security and immigration questions with our expert panelists: Fiona Mougenot (Expat Partners), Clément Guitet (Delsol Avocats), and our partner, Frédérique David.
Log in is free, prepare your questions!
Harlay hires Frédérique David to head employment law practice
Publié le 14-10-2019
We have exciting news to share: Frédérique David who was a partner with the firm 12 years ago is « coming back home », with her team, on October 7, 2019.
After a few years with French and international law firms (August & Debouzy, Archibald Andersen…), Frédérique David built the employment team of Kahn & Associés (former name of Harlay Avocats) in 1996; she then headed it for a bit more than 10 years. After that, she was part of the launching and development of a couple of law firms in Paris before joining our firm again in 2019. She now is the partner in charge of our employment law department.
She is joining with her current associates to pair with ours, so that is a whole new dynamic for our firm in that department. Team Harlay
Frédérique David is the Chair of the Employment and Immigration Committee of the IPBA (Inter-Pacific Bar Association). She serves clients for advisory as well as for litigation employment matters. She is of course used to work in international environments and for multinational companies.
Contact : fdavid@harlaylaw.com