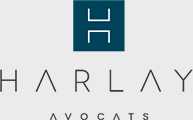 Marie-Laure de Cordovez
Marie-Laure de Cordovez joined the firm in 1990, after beginning her career in the litigation department of a major French finance company. She has been a partner since 1997.
Marie-Laure de Cordovez co-heads the Private Equity / M&A / Capital Market / Corporate Department with Olivier Cognard. Her main areas of expertise are Private Equity transactions (development and venture capital, management packages) and stock exchange law (IPOs, regulations, PIPE). Marie-Laure provides assistance to both listed and non-listed companies on mergers and acquisitions and complex corporate reorganizations.
Marie-Laure de Cordovez also advises clients on incentive plans issues (stock options, free shares, BSPCE, etc.), and has published a number of articles on these subjects.
Marie-Laure de Cordovez holds a Post-graduate specialized diploma in Industrial Property Law (CEIPI, University of Strasbourg) and a Master's degree in Business Law (University of Strasbourg). She was admitted to the Paris bar in 1992.