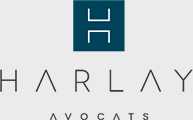 Jean-Claude Beaujour
Jean-Claude Beaujour joined Harlay Avocats as an Of Counsel in 2020.
Jean-Claude Beaujour's practice focuses on business law and is mainly oriented towards international commercial litigation. As such, he advises a clientele of both companies and investors, mostly American or Asian. Jean-Claude Beaujour is a member of the Mediation Commission of ICC-France and co-directed the working group on commercial mediation of the Ministry of European and Foreign Affairs. He is also registered as mediator with the Centre for Effective Dispute Resolution (CEDR) in London. Finally, he sits as a member of the Strategic Committee of the ARTEMIS group and is Vice-President of France-Amériques.
Jean-Claude Beaujour holds a doctorate in international law (Sorbonne University), an LLM (UCL), a DEA in international law (Paris X) and a degree in oriental languages. He is the author of numerous publications on business law in the United States and Asia and has also taught conflict management at the École Nationale d'Administration.