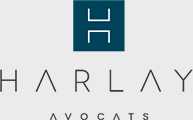 Frédérique David
After a few years with French and international law firms (August & Debouzy, Archibald Andersen…), Frédérique David built the employment team of our firm in 1996; she then headed it for a bit more than 10 years. After that, she was part of the launching and development of a couple of law firms in Paris before joining our firm again in 2019. She now is the partner in charge of our employment law department.
The Employment Law Department, assists our clients on all aspects of employment law and human resources (advisory and litigation work).
Its areas of expertise include:
Management of individual employees: (employment agreements, various methods of termination, health and safety risks, professional equality, negotiations, compensation and benefits, …);
Management of employees collectively: (restructuring including social plans, negotiation and drafting of various in-house collective bargaining agreements, implementation of and liaison with employees representative bodies, assistance on working time issues, due diligences, employee savings plans, assistance on social security administration audits, health and safety at work);
Employment aspects of financial transactions and restructuring (business transfers, mergers and acquisitions, due diligence, collective status, works council consultation process, key management, transfer of employment contracts, etc.);
Management of top executive status (double employment agreement and corporate office status, management packages,…);
Representation of our clients before the courts and the administrations;
International mobility;
Assistance on applicable regulations;
Strategic consulting for companies and group of companies.
Frédérique also advises foreign investors in their strategies for setting up businesses in France (choice of structure, hiring of the first employees, constitution of a multi-professional team, support).
Since 2016, Frédérique is Chair of the Employment and Immigration Committee of the Internal Pacific Bar Association (IPBA).
Frédérique David was admitted to the Paris Bar in 1995 and is a lawyer since 1991. She holds a Master of Advanced Studies in Business Law and Economics, Paris I Panthéon-Sorbonne University (1991), a Master's degree in Management Sciences – International Business Law, Paris IX Dauphine University (1990) and a Master's degree in Business Law, Paris II Assas University (1990).