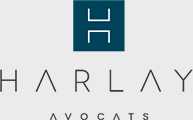 Fabrice Perbost
Fabrice Perbost joined the firm in 1998 after several years working in French law firms specialized in new technologies. In 2002 Fabrice became Partner in charge of the IT / IP / Commercial Department.
Fabrice Perbost has built up considerable expertise in these areas, particularly from an international perspective, and from a both contractual and regulatory standpoint, in pre-litigation and litigation. His practice covers all types of contracts in both private and public law (integration, license, transfer, sale, partnership, services, outsourcing, clinical trials, distribution, etc.), due diligence supervision, advising on issues relating to trademarks, domain names, designs and patents, copyright, unfair competition and parasitism, e-commerce, Internet law, privacy and protection of personal data, business practices (advertising, gaming, pricing practices, etc.), and compliance.
Fabrice Perbost is the author of a large number of articles in these areas.
Fabrice Perbost teaches e-commerce law and data law at the University of Paris II Panthéon-Assas in the Post-graduate specialized diploma in Trade and International Management and in the Post-graduate specialized diploma in Marketing and Communication.
Fabrice Perbost is a member of the Biolegis network.
Fabrice Perbost is President of the Legal College of CPA (Collectif pour les Acteurs du Marketing Digital), Secretary-General and member of CPA Board of Directors.
Fabrice Perbost was admitted to the Paris Bar in 1995. He holds a Master's degree in Private Law, and two Post-graduate specialized diplomas in Business Law and in Industrial Property (University of Paris II Panthéon-Assas).