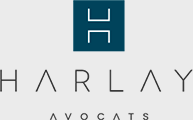 Erwann del Do
Erwann del Do joined the firm in January 2022 as partner. He began his career with Scotto & Associés, before participating in the creation of Jeausserand Audouard in 2016.
Erwann del Do is the partner in charge of the tax practice. He advises a wide range of clients, including entrepreneurs, managers, family shareholders and their companies, whether listed or not. In this respect, he assists them in their current and strategic operations, both in terms of personal and corporate taxation.
He has significant experience in LBO and M&A transactions, employee shareholding plans, as well as in the structuring of professional and private assets.
Erwann del Do has also developed a sector expertise in the field of NFT.
As an extension of these interventions, he assists his clients in the context of their tax audits and litigation and, more generally, in their relations with the tax authorities.
Erwann del Do holds a Master 2 degree in tax law from Paris 1 Panthéon-Sorbonne University and is a member of the Institut des Avocats Conseils Fiscaux (IACF).